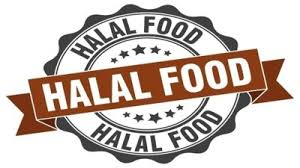 The aftershocks of Covid-19 will likely continue for at least two years. Regardless of income level or social status, everyone is trapped by a cloud of uncertainty.
Notwithstanding the dismay circumstance, there is a glimpse of light at the end of this dark tunnel.
Every rakyat must support the new government in this critical situation. Mass inoculation is helpful in stopping economic downfall. It is still not sufficient to restore our livelihoods.
We propose for the new government to create a larger aggregate domestic demand in the short-term by focusing on widening the supply and demand of essential Halal goods and services in our homeland.
Equally crucial, we must globalise Malaysia Halal industry.
Over the past decade the concept of Halal has gained intense interest within the global business community. Halal − broadly defined as that which is permitted or allowed is a foundational tenet in Islam, has always guided the actions and choices of Muslims.
The concept of Halal has been increasingly embraced by non-Muslims driven by heightened health and ethical consciousness, social responsibility and an alignment to the values underlying Halal.
The already sizeable market for Halal products –1.9 billion Muslims in the world approximating to 24 per cent of the global population – further increased by non-Muslim Halal practitioners. Equally significant is the possibilities and breadth of Halal products and services available to the commercial sector.
This ranges from food and beverages, pharmaceuticals, personal care and cosmetics to financial services. The Halal Industry Development Corporation (HDC) projects the global market of Halal industry to reach RM10 trillion by 2024.
Malaysia, through the untiring efforts of HDC, has emerged on the forefront of global Halal fraternity. A principal component in promoting Halal industry to the world is our country's Halal certification, widely held as the gold standard across the Islamic world.
This is no mean feat given the strict requirements around the certification process and the moral responsibility attached.
To provide structure and direct efforts at growing our country's Halal industry holistically, the Halal Industry Master Plan 2030 (HIMP 2030) has been developed. This Plan identifies 5 Super Catalytic large-scale transformative initiatives targeted at shifting the trajectory of the growth of Halal industry.
The primary focus of HIMP 2030 is substantially to promote the growth, advancement and internationalisation of the local Halal industry. There is significant opportunities and values in leveraging Malaysia's globally recognised Halal certification.
It gives manufacturers in other countries who are looking for a Halal seal of approval and trust to be attached to their products to ease and facilitate entry into new untapped markets.
The application of Malaysia's Halal certificate onto international manufacturers' products will also further increase the profile of Malaysia internationally and serve to reinforce the position of our country in the forefront of global Halal ecosystem.
The following example serves to illustrate the point above. Japan has many developed and instantly recognised brand names across multiple products. For instance, Muji in household and consumer goods, Takeda in pharmaceuticals and Shiseido in cosmetics to name a few.
These brands may not currently have Halal certification for their products or may not be using Halal ingredients in their products. Both are impediments to entry into the Muslim dominated markets. The first obstacle can be addressed by obtaining certification especially the gold standard from Malaysia.
The latter obstacle may be addressed indirectly − Halal certification that can potentially open access to new untapped markets; the size, which makes commercial sense to compel either the use of alternative Halal ingredients or creating a Halal product line.
The foregoing cases illustrate the pivotal role of Halal certification. Japan is only an example of one country. China holds vast potential as does many other countries in the Western world. An incidental advantage to the Halal industry in Malaysia is the availability of an expanded market to supply Halal ingredients/raw materials.
Another perspective to internationalisation of Halal industry is the creation of an online e-marketplace to market and sell local Halal products and services to the international market.
The Covid-19 pandemic has brought on situation where transacting online has become the norm. Moving forward, doing business online will be an inescapable reality all companies including those in the Halal industry will need to embrace.
In addition, the online e-marketplace will also house all Halal players across the entire supply chain, from producers, suppliers to consumers. For instance, Halal certified logistics to reinforce Halal provenance in the process of transport and shipping. This Halal e-marketplace will be pivotable in bringing local Halal industry players to the international arena.
It can, and should, also facilitate online presence for international players. Hence foreign companies can also market their Halal certified products to the Malaysian players, or any Muslims-dominated market via this e-marketplace.
Needless to say, an online e-marketplace must resolve and rectify complications around fulfilment logistics, law and regulations as well as tax considerations in each jurisdiction.
Globalising local Halal industry not only holds vast potential for value creation, but it also affords the opportunity to raise the profile of our country in the global Halal community. Both avenues will cement our country's dominant position in the global Halal ecosystem.
Pivotal to this will be: Leveraging Malaysia internally recognised Halal certification; Embracing foreign Halal industry players and facilitating their expansion into the local and international markets; Supporting local Halal industry players to build capacity and competencies to compete with internationally.
In welcoming the 64th Anniversary of Merdeka Day, we resolve to globalise Malaysia Halal industry in 2022 and beyond.
---
Ng Wai Heng is a Certified Public Accountant and former Managing Partner, Global Business Services, IBM Malaysia. Lau Sim Yee is a professor at Reitaku University, Tokyo and has been teaching Southeast Asia studies, international economics, integration, development economics and Asian economy since 1983.
Source: NST